Hey friends and Foodies!
Here in New England, we're making the most out of fall while we can – we're apple picking, hitting the pumpkin patches, wearing our cardigans, cozying up with soup and getting outside to see the leaves changing. Food and the coziness of a changing season are so important to us here that we want to extend a site-wide 15% off sale in honor of the holiday weekend.
It's the perfect chance for you to stock up on your Thanksgiving staples or to just get a taste of our home, wherever you are.
Here are a few of our seasonal favorites to get you started:
Bell's Ready-Mix Stuffing
Bell's is the best turkey stuffing for any holiday meal; a variety of preparations are available including poultry, pork, fish, or vegetables.
B&M Brown Bread with Raisins
The most traditional way to have canned brown bread is alongside B&M Baked Beans!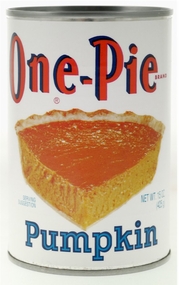 One-Pie Pumpkin
This nostalgic brand has not changed in years, you can tell just by looking at One-Pie's label. The recognizable canned pumpkin is an admired Thanksgiving dessert recipe.
Heritage Mills Milk Lunch Cracker
Heritage Mills snack crackers are good enough to eat right out of the box alongside a glass of milk or a cup of tea. Another popular usage is adding these delectable milk crackers to savory stuffing recipes.