Next week the New England Patriots take on the Atlanta Falcons for the Superbowl LI in Houston!  To celebrate the Patriots FamousFoods.com will have a 10% off coupon valid for January 28 to February 3, 2017. At checkout use Coupon Code: FOOTBALL and the 10% will be deducted from your order total. Whichever team you are routing for be sure to have fantastic football food. For a big game day! Get creative and set up a hot dog bar and a buffet for your football friends to enjoy.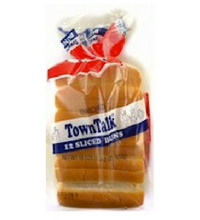 First things first: Order hot dog rolls that are unique to New England! TownTalk New England Style Hot Dog Buns (12 pack) are baked and shipped fresh.
Be sure to display a wide variety of condiments including CAINS Tangy Dill Relish.  Shop FamousFoods.com's whole selection of condiments, sauces, and more!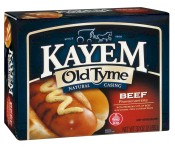 Most importantly, don't forget the dogs! Boil or grill up hotdogs before the crowd arrives and keep warm in either a crockpot or warming try. We especially love Kayem Hot Dogs and Franks!
Add a little variety (and New England flair) to your buffet with Gaspar's Linguica, Chourico, and Kielbasa!  Each Portuguese sausage has a unique flavor!
Have a great week cooking fans and foodies!
-The Gang at FamousFoods.com