Kick off your Sundays with the best football party food! Getting together to watch the football game with friends or family is a great excuse to whip up great food. You can save 10% off this week (January 14-20) when you use Coupon Code: KICKOFF at checkout. Stock up on your favorite football party food this week and have it in time for your next big game day!
Ah-So Original Chinese Style Barbecue Sauce is absolutely delicious on ribs and chicken wings. Make red-glazed spareribs for the crowd. This red sticky sauce will give your food a sweet taste with a hint of garlic flavor; the perfect combination for chicken wings!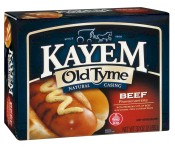 Include hot dogs with your football party food. It's fun to incorporate a hot dog bar so guest can create their own delicious dog. Order natural, flavorful, and hearty hot dogs like Kayem Old Tyme Natural Casing Beef Franks.
Add Olneyville N.Y. System Hot Wiener Sauce to your hot dog bar. You can now make the famous sauce at home. The sauce is easy to make using the spice mix. To complete the sauce use beef, onion, and soybean oil.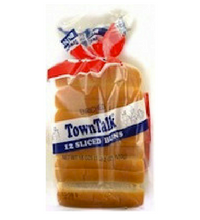 Complete your hot dog bar with TownTalk New England Style Hot Dog Buns. These buns are sliced down the middle for perfect grilling on each side. Added bonus: they won't roll over on your plate like side cute hot dog buns do.
Have fun making your football party food! Don't forget to use Coupon Code: KICKOFF at checkout to save 10% on your entire order.
-The Gang at FamousFoods.com