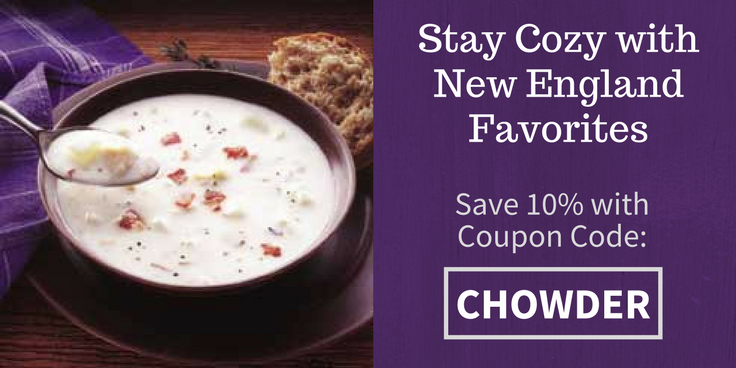 Hi Cooking Fans and Foodies!
Another winter storm blew across New England this week and it has us thinking about our favorite New England foods to keep you warm. The first NE favorite to come to mind (besides the Patriots) is clam chowder! Boy, what a nice treat clam chowder can be on a wintery day. There are tons of other wicked great New England foods to keep your warm so you better stock up! Here's this week's code to save 10% on your order between February 11-18, 2017: CHOWDER Use this coupon code at check out to redeem.
Seawatch New England Style Clam Chowder Condensed 51 oz.
SeaWatch New England Clam Chowder starts with tender, succulent clams harvested from the cold North Atlantic waters. Their special cooking process ensures that their clams retain their natural color, flavor, freshness and nutritional value. Everyone will enjoy this traditional favorite.
Bar Harbor New England Style Lobster Bisque 10.5 oz.
Lobster bisque is another New England favorite that is delicious no matter what the temperature outside is. New Englanders serve lobster bisque all year round. Whether by the beach or cozied up at home Bar Harbor Lobster Bisque is a treat!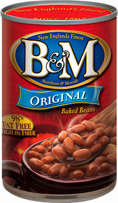 Bring back the good old fashion tradition of bean suppers on Sundays. We bet you have a memory or two of sitting down to eat with family for a bean supper, complete with B&M Brown Bread and your favorite Kayem Hot Dogs.
Hoo-Mee Chow Mein Mix with Gravy
Fall River's own Oriental Chow Mein Company has been producing their famous Hoo-Mee Chow Mein mix since 1926. We love the noodles crisp texture and the traditional taste of the gravy. Different meats and vegetables can be added to make it your very own creation.