Dear Cooking Fans and Foodies,
Did you know that Americans consume over 20 million hot dogs every year? These delicious grillables have been American favorites for decades. If you are from Rhode Island than you are most likely familiar with Saugy Frankfurters. Deemed as Rhode Island's first hot dot, the Saugy Frankfurters were established almost 150 years ago! The iconic SNAP! of the natural-casing in Saugy's has not change nor the ingredients. When a hot dog is good, it's good! Natural casings seal in all the juices to unleash a burst of flavor with the snap of every mouthwatering bite. Saugy's are truly a Rhode Island's classic food. Nearly 40 years after Saugy's the Kayem brand of franks entered the marketplace in Massachusetts. The brand started making kielbasa and eventually expanded to sausage, deli meats, and hot dogs due to the popularity of the kielbasa's unique and savory spices. The juicy flavor of Kayem's has made them the hometown favorite of New England. What's your favorite hot dog?
Save 10% off your order from July 18 – July 24 when you use the Coupon Code: HOTDOGS. Amount will be deducted at checkout.
Saugy Frankfurts Natural Casing 
Saugys are enjoyed in backyard barbecues and tailgate parties throughout New England and now you can too.  Natural casings seal in all the juices to unleash a burst of flavor with the snap of every mouthwatering bite.  Saugy frankfurters are fully cooked.  Just cook and enjoy what loyal Rhode Islanders have enjoyed for years. *Gluten Free
Kayem Deli Hot Dogs and Franks are New England's go-to grillables for backyard barbecues, campfires, and ball games. Grill some up and enjoy the savoriness of Kayem.
Deutschmacher Frankfurters Natural Casing
Gluten Free and delicious! Deutschmacher products use only the very best cuts of meats, flavored with paprika and made with natural lamb casing.
Order your Deutschmacher Frankfurters.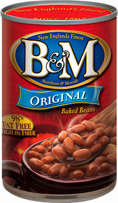 B & M Baked Beans
Franks and beans remind us of Sunday family meals. Enjoy that same tradition year after year with B & M Baked Beans and your favorite hot dogs. Six delicious flavors of hearty baked beans to choose from and don't forget the brown bread!
TownTalk New England Style Hot Dog Buns
If you are getting the best New England hot dogs then you must agree that you need the best New England buns. The split top feature make it easy to grill on both sides.
—The Gang at FamousFoods.com