Happy New Year Cooking Fans & Foodies!
Now that the holidays are nearly over it's time to relax! Order your favorite New England comfort foods this New Year and save 10% when you use Coupon Code: NEWYEARS. Place your order by January 7, 2016 to receive your discount.
Here's some of our most popular New England comfort food.
No matter where you live a hot dish of Hoo Mee Chow Mein hits the spot. Hoo Mee's signature gravy mix and chow mein noodles have been nourishing New Englanders since 1926. The crispy noodles combined with a savory gravy create a mouthwatering dish that is easy to make at home!
Available to purchase in 3, 6, 12, or 48 pack boxes. Each box contains noodles and a package of gravy mix for up to four servings of chow mein.
Warm yourself up with a bowl of Seawatch New England Style Clam Chowder. Seawatch uses tender, succulent clams harvested from cold North Atlantic waters to make their savory chowder. Their special cooking process ensures that their clams retain their flavor, freshness and nutritional value.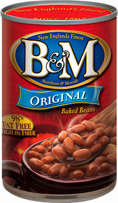 Remember having bean suppers on Sunday nights? It's an old-school New England tradition. Suppers were served with grilled brown bread, beans, hot dogs, and New England Style buns. Bring this tradition to your home with B&M Original Beans and Brown Bread. See the full selection of B&M products.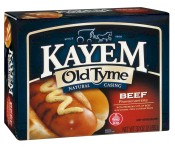 As mentioned above, hot dogs were essential for a traditional bean supper. Chose the best and heartiest hot dogs and franks New England has. Kayem has a variety of hot dogs and franks to choose from including natural casing, all beef, or pork. See the full selection of Kayem products.
And don't forget your TownTalk Hot Dog Buns!
Satisfy your sweet tooth with Drake's Cakes! Take your pick of Devil Dogs, Coffee Cakes, Yodels, and Ring Dings. Or don't take a pick at all and order the popular Drake's Variety pack which contains all 4! Take a look at all of Drake's Cakes and decide which one you are craving most! Don't forget that the long awaited Funny Bones are back!
Wash down your favorite New England comfort food with the best coffee milk!  Choose from Autocrat,Eclipse, Coffee Time, and Morning Glory coffee syrups.
See our full selection.
Have a Happy New Year!