We can't believe how fast this month is flying by! It got us thinking about putting prep for our holiday dinners into overdrive. Get the guest list nailed down, decide who is bringing what dish, and scour our pantries to see what we need to stock up on before the cooking commences. Our list is already pretty long, and we guess yours is, too!
Don't wait too long – this is the last weekend to order your Thanksgiving staples to have them delivered to your door in time with ground delivery! Now is the BEST time to buy as our biggest Thanksgiving sale is happening this week – 15% off your ENTIRE order!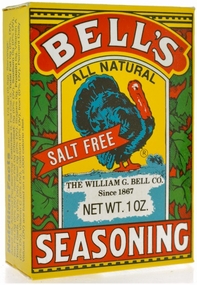 Bell's Seasoning
As far as New Englanders are concerned this is the only turkey seasoning that matters when it comes to your Thanksgiving Day bird.
Bell's New England Stuffing with Cranberries
You will be ecstatic to know this stuffing is made with hand-picked Ocean Spray™ cranberries for added zest.
Harvest Sweets Milk Chocolate Pumpkin Truffles
Perfect for the dessert table – or for the pre-Thanksgiving stress eating.
This hard to find One-Pie recipe for squash pie calls for spices such as ginger, cinnamon, and nutmeg; can you almost smell the pie cooking in the oven?
Our giant Thanksgiving sale runs through Monday November 13th so don't hesitate to start filling those carts on FamousFoods.com. Ensure that all your holiday necessities arrive to you on-time AND save big while doing it – 15% BIG!
Giving thanks for you,
-The gobblers at FamousFoods