Whether you're rooting for the Boston Red Sox or the New York Yankees next week, we can all agree that grilled hot dogs are delicious for any game! Next time your favorite team plays be prepared to throw your favorite brand of hot dogs on the grill. This week save 10% off your entire order at FamousFoods.com when you use Coupon Code: KAYEM10 at checkout! Kayem has been a hometown favorite in New England for over 100 years. They carry natural casing franks, beef hot dogs as well as pork & beef hot dogs. Pair these New England hot dogs with the best New England Style Hot Dog Buns from TownTalk.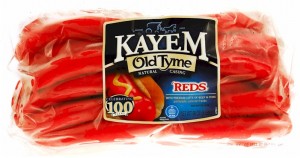 Kayem Deli Old Tyme Natural Casing Red Franks The bright red color of Kayem Deli Old Tyme Natural Casing Red Franks is strictly a New England tradition. Boiling these dogs bring out the richest shades of red, while grilling the natural casing franks brings out the best flavor!
Kayem Deli Hot Dogs 5 lbs
Kayem Deli Hot Dogs are New England's go-to grillables for backyard barbeques, campfires, and ball games!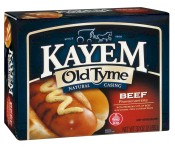 Kayem Old Tyme Natural Casing Beef Franks 2 lbs
The flavor of these beef franks will do anything but disappoint. The natural casing seals in all the juices to keep their bold flavor and give them that "snap".
Kayem Fenway Beef Franks
One bite of Kayem Fenway Beef Franks and you will feel like you're sitting behind home plate staring out at the Green Monster as the Sox play the Yankees.
Kayem Fenway Pork & Beef Franks
Is there anything more American than a hot dog at a ball game? With that in mind, there's likely nothing more "New England" than an official Fenway Frank at Fenway Park.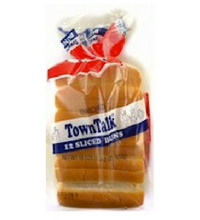 TownTalk Hot Dog Buns, Sliced 18 oz. (New England Style)
Serve your favorite franks with the best hot dog buns! TownTalk split top buns are unique to New England and make it easy to perfectly grill each side!
Don't forget your favorite toppings for your grillables. Shop our selection of condiments and sauces!
Have a great week!
-The Gang at FamousFoods.com