Hi Foodies!
As summer gets closer and the temperatures are warming, it's time for us to make the switch to our summer shipping policies. From May 1st through October, many of our refrigerated perishables will require 2-day, instead of 3-day shipping. We want to make sure that any of your Gaspar's meats, Kayem hotdogs or other perishable items get to you at the peak of freshness during the warmer summer months.
Here are some of our favorites to get your BBQ-ready: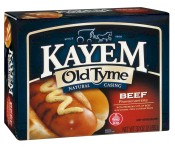 Kayem Old Tyme Natural Casing Beef Franks
Kayem landed in Chelsea, MA over 100 years ago and has been producing the savory flavorful hot dogs ever since!
There's nothing more New England than an official Fenway Frank at Fenway Park. But if you can't make it to Boston then the next best thing is firing up your grill with Kayem Fenway Beef Franks!
Gaspar's Linguica, Chourico & more!
Traditional Portuguese sausages were introduced to New England in 1912 and they've been loved ever since! Linguica is a mild pork sausage still crafted according to an old Portuguese recipe. Chourico is similar but with add added spice to it! Shop Gaspar's!
Saugy Frankfurts Natural Casing Gluten Free
Rhode Island's own classic natural casing frankfurts. Established in 1869, Saugy's is arguably the oldest hot dog in America and it was the first hotdog in Rhode Island. Saugys are still made with quality ingredient and the familiar SNAP!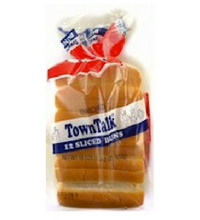 TownTalk Hot Dog Buns, Sliced (New England Style)
We say it all the time, TownTalk Hot Dog Buns are perfect for grilling! These hot dog rolls are sliced across the top, making it easy to grill both sides to golden perfection. This split top feature, believe it or not, is unique "New England".
Remember – choose TWO-DAY SHIPPING (or better) at checkout on ANY* perishable food items for the remainder of the Spring and Summer season! HAPPY GRILLING!
* Please note that there are a handful of perishable items that always require NEXT-DAY shipping. Be sure to read the special shipping terms and conditions for the item you are ordering.
-The Gang at Famous Foods