Hi Cooking Fans and Foodies!
Shop New England's best grillables! New Englanders are notorious for grilling through snowstorms so it's no surprise the best grillables hail from Massachusetts, Rhode Island, and New York! Whether you're in New England or not you're going to want these on your grill this summer! Order your grilling favorites between May 13-19, 2017 and save 10% on your entire order! At checkout use Coupon Code: HOTDOGS to apply the discount.
New England's Best Grillables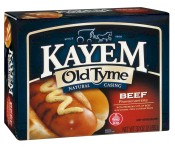 Kayem Old Tyme Natural Casing Beef Franks
We weren't fibbing, New England does have the best grillables! Kayem landed in Chelsea, MA over 100 years ago and has been producing the savory flavorful hot dogs ever since!
There's nothing more New England than an official Fenway Frank at Fenway Park. But if you can't make it to Boston then the next best thing is firing up your grill with Kayem Fenway Beef Franks!
Gaspar's Linguica, Chourico & more!
Traditional Portuguese sausages were introduced to New England in 1912 and they've been loved ever since! Linguica is a mild pork sausage still crafted according to an old Portuguese recipe. Chourico is similar but with add added spice to it! Shop Gaspar's!
Saugy Frankfurts Natural Casing Gluten Free
Rhode Island's own classic natural casing frankfurts. Established in 1869, Saugy's is arguably the oldest hotdog in America and it was the first hotdog in Rhode Island. Saugys are still made with quality ingredient and the familiar SNAP!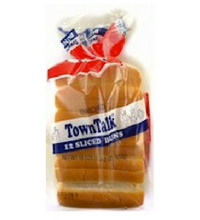 TownTalk Hot Dog Buns, Sliced (New England Style)
We say it all the time, TownTalk Hot Dog Buns are perfect for grilling! These hot dog rolls are sliced across the top, making it easy to grill both sides to golden perfection. This split top feature, believe it or not, is uniquely "New England".
Happy Mother's Day to all the awesome moms out there!
-The Gang at FamousFoods.com