Hi Cooking Fans and Foodies,
Whatever team your're cheering for this Superbowl, we've got the goods to make it a super party! Our Superbowl party favorites include any appetizers or dishes that have Gaspar's linguica, chourico, or kielbasa and Kayem hot dogs. This week only, save $5 when you spend $30 or more with Coupon Code: SUPER50. BONUS, spend $60 or more and save $10 on your purchase with Coupon Code: STADIUM.
Saugy Frankfurters are enjoyed in backyard barbecues and tailgate parties throughout New England. Natural casings seal in all the juices to unleash a burst of flavor with the snap of every mouthwatering bit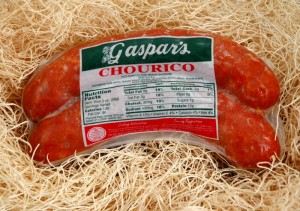 Kick your football party up a notch with Gaspar's Chourico. Chourico is a spicy sausage with a heartier spiced flavor than linguica. We suggest serving chourico sandwiches on Portuguese bread or make chourico stuffed mushrooms. Gaspar's Chourico can be used in chili and soups as well!
Made with premium cuts of pork, beef, spices and garlic Gaspar's Kielbasa is a favorite here in New England. For this Superbowl Sunday make sandwiches or try Glazed Pinapple Kielbasa Bites!
Serve only the best hot dogs at your Superbowl party. Kayem has been in business since 1909 for a reason. We suggest setting up a hot dog bar or making corn dogs as a great snack for kids and adults!
How great is this? We found this recipe for a Football Chili Hot Dog by Jeanne Benedict. She suggested using strips of Provolone cheese or mozzarella string cheese to create football laces.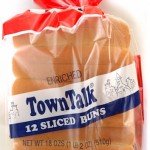 Don't forget TownTalk New England Sliced Buns. These are a FamousFoods.com hot seller for a reason! 12 pack of buns are baked and shipped fresh.
See our beverage selection for cocktail and lemonade mixes, soda, and beverage syrups.
Have a great Superbowl!
-The Gang at FamousFoods.com