Happy almost summer Cooking Fans and Foodies!
We've officially entered cookout and party season with graduations, weddings, birthdays, and celebrations galore this time of the year. Here at FamousFoods, we know that summertime means more orders of Gaspar's Portuguese sausages, Kayem Hot Dogs, and Gold Medal Dog Buns! We have everything you need to have the best grilling season yet and throw the best party on the block. We want to be part of your cookouts this season and we want to help you save a bit of money. You can use code GRAD at checkout to save 10% off your entire order! See more favorites on FamousFoods.com.
Gaspar's Sampler Pack
This pack includes a combination of 6 pounds of mouthwatering Gaspar's Linguica and Chourico including extra hot chourico and linguica patties.
Gaspar's Turkey Linguica & Chourico
A lighter fare with the same great spices as the original Gaspar's Linguica & Chourico. The Gaspar's Turkey Gift Pack comes with Turkey Linguica,  Turkey Chourico, Turkey Linguica Franks and Turkey Chourico franks.
Also can be ordered individually. 
Kayem only uses the very best cuts of beef and the right amount of spices to make their Fenway Franks. Each order comes with 5 packages of Kayem's Fenway Beef Franks for $34.99!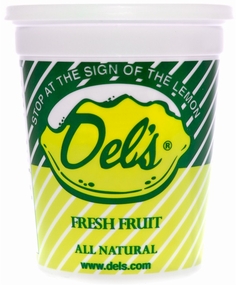 You may recall their famous yellow and green painted trucks that would go to local Rhode Island beaches, concerts, and parks, delivering refreshing natural frozen lemonade drinks! Bring the fresh and sweet taste of Del's home with this quart of dry mix. Add water, ice, and dry lemonade mix into a blender for 30 seconds to create individual servings of Del's!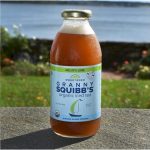 Granny Squibs Iced Teas
Granny Squibb's Tea has been awarded the Edible Rhody 2017 Local Hero Award. We have new flavors this season and they are sold by the case, making the perfect addition to any summer cookout cooler.
Happy eating!
-The Gang at Famous Foods