Greetings Cooking Fans and Foodies,

Remember when you and your family would have a Sunday bean pot meal? It certainly is an old-school New England dish. Especially when you add grilled brown bread, Kayem franks and TownTalk New England Style hot dog buns .I encourage you to bring that tradition back.

Traditional Boston Baked Beans Recipe
We borrowed a recipe from R&M International (the makers of the wonderfully nostalgic ceramic bean pots on our website) on how to make homemade traditional baked beans! View recipe here.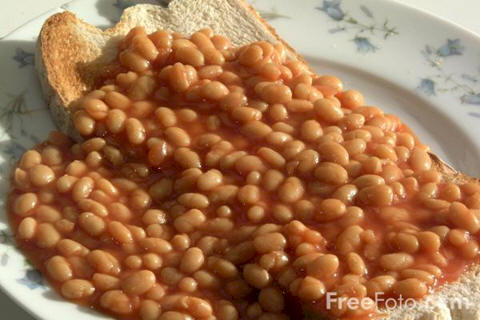 The ingredients required in this recipe are: pea beans, salt pork, salt, molasses, dry mustard, and brown sugar. This specific recipe takes up to 8 hours to near completion using a ceramic bean pot. If eight hours sounds too long to make your own then I suggest you enjoy B&M's ready made baked beans in a variety of flavors. Heat beans up in a ceramic bean pot for a traditional nostalgic appeal.

More about B&M Baked Beans
B&M has been baking the best beans in New England for the last 100 years! Since the 1800's New Englanders have been baking their beans in brick ovens for hours at a time to lock in the flavors of molasses and spices. B&M keeps up the tradition by following the same baking routine and adding in their own flavors, including: Original, Bacon & Onion, Maple, Country Style, and Vegetarian. Slow-baking is the key factor to B&M's savory baked bean recipe. Try anyone of their flavors and "Taste the difference over 100 years can make!"
Original: A New England favorite

Bacon and Onion: A simply irresistible combination of molasses, bacon, and onions create a flavorful taste.

Country Style: Made with sweet molasses, hearty bacon, brown sugar, and select spices.

Vegetarian: Vegetarian baked beans are a great source of fiber and are 99% fat free!

Maple: Real baked beans are slow-cooked in a brick oven along with molasses and maple syrup.

Weekly Special!
This week only spend over $100 at FamousFoods.com and receive a 1.5 Qt. Ceramic Bean Pot for free ( $16.99 Value) when you use the coupon code: "FREEBP"

Spend $35 or more and receive one complimentary B&M Brown Bread when you use the coupon code: "FREEBB".

Only one coupon per order please. When you input the correct coupon code 1 cent will be deducted from your order total and we will automatically include the item associated with your coupon code.
---