Hey friends and foodies!
Now that we're within a week (!) of Christmas, we wanted to give you an update on shipping deadlines and what items you can still get in time for the holiday. Most* items can be shipped this weekend with regular ground shipping to anywhere in the Northeast and arrive in time for 12/25. If you are ordering for delivery outside of the New England area, please add expedited shipping at checkout to ensure we can get your order out to you in time.
Here are some of our favorite products that are in stock and ready to ship.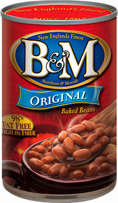 B&M Baked Beans
Bring back the good old fashion tradition of bean suppers on Sundays. We bet you have a memory or two of sitting down to eat with family for a bean supper, complete with B&M Brown Bread and your favorite Kayem Hot Dogs.
Hoo-Mee Chow Mein Mix with Gravy
Fall River's own Oriental Chow Mein Company has been producing its famous Hoo-Mee Chow Mein mix since 1926. We love the noodles' crisp texture and the traditional taste of gravy. Different meats and vegetables can be added to make it your very own creation.
Autocrat Coffee Syrups
Just two tablespoons of coffee syrup mixed with a tall glass of milk changed an ordinary morning or afternoon into an extraordinary one. Now, all grown up, we can create the same fond memories with our own children.
*Unfortunately, most of our fresh-baked items like Peggy Lawton cookies and other baked goods will not be able to be packaged and shipped in time for next weekend.
Wishing you and yours a warm, safe, happy, and healthy holiday!
With love,
The Gang at Famous Foods