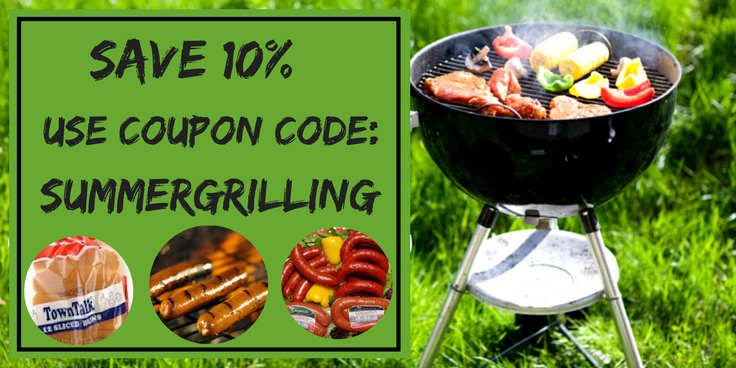 Hi Cooking Fans and Foodies!
Are you ready for some New England summertime grilling? Here at FamousFoods.com we know that means more orders of Gaspar's Portuguese sausages, Kayem Hot Dogs, and TownTalk Hot Dog Buns! To kick off the New England summertime grilling season off right order your favorite grillables and use Coupon Code SUMMERGRILLING at checkout to save 10% off your entire order! See more grilling favorites on FamousFoods.com.
Gaspar's Sampler Pack
This pack includes a combination of 6 pounds of mouthwatering Gaspar's Linguica and Chourico including extra hot chourico and linguica patties.
Gaspar's Turkey Linguica & Chourico
A lighter fare with the same great spices as the original Gaspar's Linguica & Chourico. The Gaspar's Turkey Gift Pack comes with Turkey Linguica,  Turkey Chourico, Turkey Linguica Franks and Turkey Chourico franks.
Also can be ordered individually. 
Kayem Schonland's Original Recipe Natural Casing Franks *Just added!
Schonland's natural casing franks are fully cooked…just heat, serve and enjoy! Includes two 5-pound packages (10 lbs. Total). Approximately 40 franks per package (Total of 80).
Kayem only uses the very best cuts of beef and the right amount of spices to make their Fenway Franks. Each order comes with 5 packages of Kayem's Fenway Beef Franks for $34.99!
As always don't forget TownTalk Hot Dog Buns!