Hiya friends and foodies!
The ultimate outdoor bash is almost upon us – we'd love to help you craft a Fourth of July cookout that features some of our local favorites. We've listed a drink option, some all-star grillers, and the supporting players like Gold Medal Bakery hot dog buns and condiments so you can stock up on everything you need before next weekend. Keep in mind – this is the last chance to order to have your items in time for the holiday.
All-Star Summer Frozen Drink – Del's Lemonade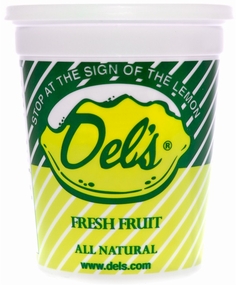 Bring the fresh and sweet taste of Del's home with this quart of dry mix. Add water, ice, and dry lemonade mix into a blender for 30 seconds to create individual servings of Del's! The dry mix makes up to 16 servings which equals out to 1 Gallon of frozen lemonade. Pro-tip – stick the lemonade in the freezer for a couple of hours to make at-home slushies!
Sizzling Summer Grill Favorites – Gaspar's Meats
Now is the perfect time to order Gaspar's linguica and chourico for the cookout, party, or any occasion.
We have put together an INTERNET ONLY special to make ordering easy and take the guesswork out of ordering if you're trying our products for the first time. Gaspar's 50/50 Gift Pack includes a combination of 12 pounds (approximate weight) of mouthwatering Gaspar's linguica and Chourico.  Your order will contain half linguica (6 pounds) and half chourico (6 pounds).
Fenway Favorites – Kayem Beef Franks
One bite and you will feel like you're sitting behind home plate staring out at the Green Monster as the Sox play the Yankees.
Kayem only uses the very best cuts of beef and the right amount of spices that New Englanders love.
The Supporting Players – Condiments and Buns
Need something sweet to put on your hotdog or burger? Look no further than Cain's Sweet Pickle Relish. Gluten-free, fat-free, and the perfect addition to your BBQ favorite.
Whipping up a lobster roll or hotdog to go with that relish? Take yourself to a New England seafood shack with our famous Gold Medal split-top buns. Other rolls may be sliced down the side but these hot dog rolls are sliced across the top, making it easy to grill both sides to golden perfection. This split-top feature, believe it or not, is unique to "New England".