Halloween candy has been bought, costumes are ready, and the witches' brew is brewing…Now we can start focusing on the next big holiday: THANKSGIVING!
It's never too early to start prepping so you're not rushing to the grocery store day before you have 12 guests on their way over. So let Famous Foods help you prep in advance by stocking your cabinets with Turkey Day essentials. Save 15% store wide this week when you use the code STUFFING at checkout. Longtime FamousFoodies know that 15% is one of the bigger disounts we offer so be sure to stock-up through 11/2/18 and save!
STUFFING
Talk to any stuffing-lover and they will tell you the same thing – stuffing is the make or break of the meal! Don't disappoint and stock up on stuffing staples so people are coming back for seconds (and thirds!)
Bell's Ready-Mixed Stuffing 14 oz.
Generations of Bostonians and New Englanders have trusted Bell's Traditional Stuffing to complete their Thanksgiving dinners.
Heritage Mills Milk Lunch Crackers
A lot of folks make their own stuffing for Thanksgiving. If you are one of them then be sure to order Heritage Mills Milk Lunch Crackers!
SEASONING
We suggest preparing your bird with Bell's All-Natural Seasoning. Bell's is must-have in recipes up and down the East Coast. We now carry an all-new 8 oz. size.
PIE
Everyone always says they're so full once the turkey and potatoes are off the table…But we all know that people are secretly waiting for all the desserts to be lined up so they can squeeze just a few more bites in…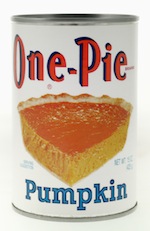 Don't settle for anything less than 100% pure pumpkin in your desserts this year. Try one of our favorites!
Looking for even more for Thanksgiving must-haves? Try these: 
-Your gobbly friends at Famous Foods