Hi friends and foodies!
We're cozying in for a month of holiday festivities, friends, family, and our favorite food! We hope you're feeling merry and bright and ready for a month of creating new memories and visiting your favorite people and places. We've rounded up some of our go-to holiday favorites for this month and we are offering 10% off your order this week only.
Keep in mind – the month is going to fly by so be sure to double-check shipping dates when you're placing your order. We do have our holiday guidelines listed on our site.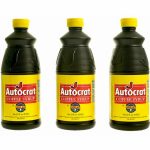 Autocrat Coffee Syrup 
The original Autocrat coffee syrup is known for its smooth rich taste. The finest coffee extracts are used to create this addictive concoction. So addictive, that generations of families have kept at least one bottle on hand at all times to make Rhode Island coffee milk at home!
Bell's Stuffings
We've got the entire line of Bell's stuffing ready to go right from us to your table. Choose from the traditional options, or go with the Cranberry stuffing for a festive treat! P.S. – Bell's also makes a gluten-free option!
This year, stuff the stockings with some pure New England nostalgia. Peggy Lawton's delicious cookies and brownies have been putting smiles on faces for generations. Order a tray of your favorites today – or try a variety pack!
Hoo-Mee Chow Mein
Have a craving for Chinese food but don't want to venture out on Christmas Eve? We've got you covered! The chow mein noodles and gravy mix are packaged for home preparation so you can make the original chow mein dish yourself!