Dear Cooking Fans and Foodies,
Over the last few weeks you have been stocking up on your favorite fall favorites. You may not have heard as of yet, but there is a new fall favorite to add to your dinner table. BELL's has introduced Chicken Flavored Stuffing! Being the oldest and premier purveyor of stuffing, seasonings and spices guarantees this stuffing is going to be delicious.
BELL'S Chicken Flavored Stuffing
Bell's Stuffing is the ideal side-dish with almost any meal. Made with genuine Bell's seasoning and real chicken broth this is sure to be a favorite with everyone!
To help out with your orders of fall favorites we are having 3 coupon codes this week. Starting October 17 use one of these coupon codes to save:
Save $5 off $30 or more when you use Coupon Code:  MAPLE
Save $10 off $60 or more when you use Coupon Code: BIRCH
Save $20 off $100 or more when you use Coupon Code: ELM
Coupon Codes expire Friday, October 23, 2015.
Autocrat Coffee Syrup is known for its smooth rich taste. The finest coffee extracts are used to create this addictive concoction. Add two tablespoons of coffee syrup mixed with a tall glass of milk for a delightful spin on plain milk.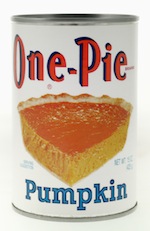 One-Pie Pumpkin
Continue a New England tradition by baking a One-Pie Pumpkin pie this fall. Generations of New Englanders have kept this as their main ingredient in their own holiday pies. Bake homemade cookies, cakes and muffins with pure prepared pumpkin from One-Pie.
New Englanders have fallen in love with Peggy Lawston's Fudge Brownies, Choco-Chip, Butter Crunch, Oatmeal, Sugar Shortbread and Chunk Chocolate cookies.
Heritage Mills Milk Lunch Crackers
These round classic crackers, oozing with nostalgia and charm, are light and crispy with a hint of sweetness that can be perfectly paired with a glass of milk, coffee or tea.
B&M Brown Bread and Baked Beans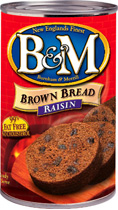 Slow-baking is the key factor to B&M's savory baked bean recipes. Flavors include: Original, Bacon & Onion, Maple, Country Style, and Vegetarian.  Serve your baked beans with delicious brown bread!
More details.
Weekly Halloween Riddle
What is a ghost's favorite pie?
Want to take a ghoulish guess? Be the first one to comment on our Facebook page with the correct answer and you will receive a gift of a few New England comfort foods. Contest begins Saturday, October 17 and ends October 19 at 5PM EDT. (Please comment on the post that contains the image with the riddle.)
Congratulations to Katherine M. of South Carolina for being last week's winner!
-The Gang at FamousFoods.com