Hey cooking friends and foodies!
It's been pretty dreary here in the Northeast for the past couple weeks so we know we are longing for some sun, warm weather and an excuse to fire up the grills. We've got our fingers and toes crossed that the Fourth of July weekend brings us friends, family, food and better weather. We're looking forward to stocking the coolers and picking up all our favorite grilling meats and refreshments. This week, you can use code FIREWORKS to save on your order so you can plan your big backyard bash with us.
Gaspar's Sampler Pack
This pack includes a combination of 6 pounds of mouthwatering Gaspar's Linguica and Chourico including extra hot chourico and linguica patties.
Gaspar's Turkey Linguica & Chourico
A lighter fare with the same great spices as the original Gaspar's Linguica & Chourico. The Gaspar's Turkey Gift Pack comes with Turkey Linguica,  Turkey Chourico, Turkey Linguica Franks and Turkey Chourico franks.
Also can be ordered individually. 
Kayem only uses the very best cuts of beef and the right amount of spices to make their Fenway Franks. Each order comes with 5 packages of Kayem's Fenway Beef Franks for $37.99!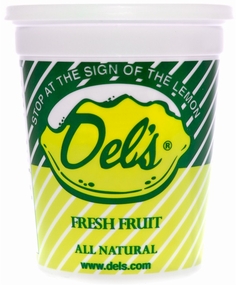 You may recall their famous yellow and green painted trucks that would go to local Rhode Island beaches, concerts, and parks, delivering refreshing natural frozen lemonade drinks! Bring the fresh and sweet taste of Del's home with this quart of dry mix. Add water, ice, and dry lemonade mix into a blender for 30 seconds to create individual servings of Del's!
Don't forget the buns!
Have a great week!
-The Gang at FamousFoods