Hey friends and foodies,
If you are going to be cooped up at home for a bit, might as well enjoy a home-cooked meal or two! Some of our favorite comfort foods are below. Order today from the comfort of your couch and get your food favorites delivered right to your doorstep!
Here are some of our must-have pantry and comfort food staples:
Hoo-Mee Cho Mein is the perfect item to keep in your cabinet for when dinner needs to be fast, simple and yummy. You can serve up a steaming bowl of Chow Mein with crunchy noodles or pile it all into a sandwich – either way, it's delicious!
If you're planning on sticking close to home and your own grill, now is the perfect time to load the freezer with a variety of meat so you can have your choice of Kayem Franks or some traditional Portuguese meats like linguica. Remember when your grandmother used to keep bread in the freezer? Grab hot dog buns while you're at it and toss them in there!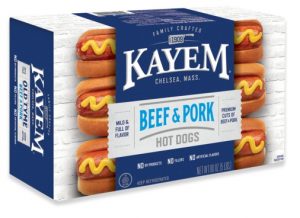 And don't forget the snacks – you might be homebound from work or school but that doesn't stop your sweet tooth. We carry Drake's full line of Devil Dogs, brownies, coffee cake, and Funny Bones.
While we've got you – just a quick reminder that Amaral's bakery is now offering their sweetbreads with hard-boiled eggs inside – it's local Portuguese Easter tradition – and the mini-sweetbreads are available as well.
Happy hand-washing!
-The Gang at FamousFoods